There are home cleaning devices which will follow your orders and save you time and money. It's still early days in the Cleaning Tech revolution. Here's a round-up of the tools of the trade in the burgeoning Human-less Cleaning tech scene.
Smart Vacuums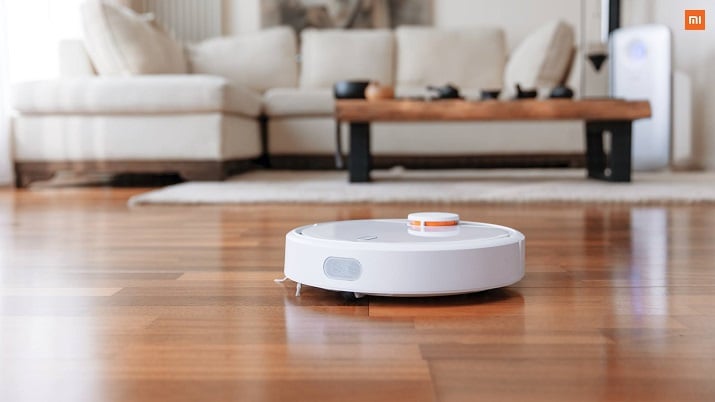 We've come a long way since USB vacuum cleaners. Although they seemed smart at the time, they are nothing compared to the AI present in the current generation of smart vacuums.  A smart vacuum cleaner, often called a "robovac," is an autonomous robotic vacuum cleaner that has intelligent programming and a limited vacuum cleaning system.
Robotic Mops
A robotic mop is a robotic floor cleaner that can strip away dust, dirt, smudges, and grime, so your floors look and feel cleaner. Each robot is different, but they typically use water or a mild cleaning solution to thoroughly mop your hard floor surfaces
Electric Scrubbers
Cleaning hard floor surfaces with a mop is adequate for routine cleaning purposes, but it is sometimes necessary to do a more thorough cleaning of hard floor surfaces such as concrete floors, tile flooring, and hardwood floors. Floor scrubbers come in a variety of models and sizes, and they are useful for removing stubborn dirt and scuff marks from hard floors in a range of settings. Consumers should learn the proper technique for using a floor scrubber to achieve the best results when cleaning hard floors.
Self-Cleaning Litter Boxes
Are you sick and tired of cleaning out your cat's litter box? Be honest! If you're like almost every other cat owner out there, a time comes when cleaning the litter box isn't on your list of priorities. Life just gets too busy and taking the time to scoop out the litter box becomes a hassle every few days.
Quiet Trash Compactors
Developments made in the field of cleaning cleaning devices have led to the introduction of several new appliances in the market which are aimed at making the life of consumers easier and simpler. One of the most recent electronic innovations that have gained a great deal of popularity among homemakers is the trash compactor. They are basically large appliances that have been designed with care to decrease the quantity of waste generated in the home environment on a daily basis.
Sanitizing Wands
The  Sanitizing Wand is an example of this convenient, all-in-one sanitizing solution for your home or office. It safely eliminates 99.9 percent of germs, viruses, bacteria, allergens, and flea and dust mite eggs from household surfaces and fabrics.
Window Cleaning Robots
As far as I can tell—robots can't yet tie shoelaces unaided, I have to marvel at how close we're getting to creating effective domestic droids. These devices may not be flawless yet, but they will without doubt improve quickly.
Silent Dishwashers
Noisy dishwashers aren't a bother if your kitchen is separated from the rest of your living area. But that isn't the case with most homes today where open plans are the preferred configuration. That's why dishwasher manufacturers put a premium on quietness, a feature they tout loudly in their ads. At Consumer Reports we put two newly tested dishwashers side-by-side and recorded the noise. One washed with a whisper but the other was like that boring dinner guest who drones on and on never letting anyone else get a word in.
A new generation of cleaning robots may be building more consumer interest
"The next phase of the consumer robotics revolution is well and truly underway," says research director Aditya Kaul. "The next 5 years will set the stage for how these robots could fundamentally transform our homes and daily lives."
Grill Cleaning Bot
Take Grillbot, the brainchild of Ethan Woods, once a Manhattan real estate salesman. Made of heat-resistant plastic, the Grillbot has three independent motors and three rotary brass or stainless steel brushes that spin as it roams in a repetitive, random pattern over a grill surface.
Pool Cleaning Bot
A pool-cleaning bot, was introduced last year. It travels around in-ground pools on wheels, cleaning up algae and dirt without the use of hoses or booster pumps. It attaches to power through a floating cord, runs on 24 volts independent of a pool's filtration system and can climb up the sides of the pool to the water's edge.
Gutter Cleaning Bot
Even gutter cleaning has an automated cleaning device. It looks like a narrow tractor with a spinning brush and blade to throw leaves and twigs out of your home's gutters as it goes. It has a sensor to back it up if it hits an obstacle.
No matter what the bots of the past made you think, the cleaning devices of today and the near future are taking over the cleaning chores which humans are most disinterested in doing. With Uber testing driverless cars is the cleaning industry soon going to experience the same shift towards cleaning houses without cleaners? Only time will tell.